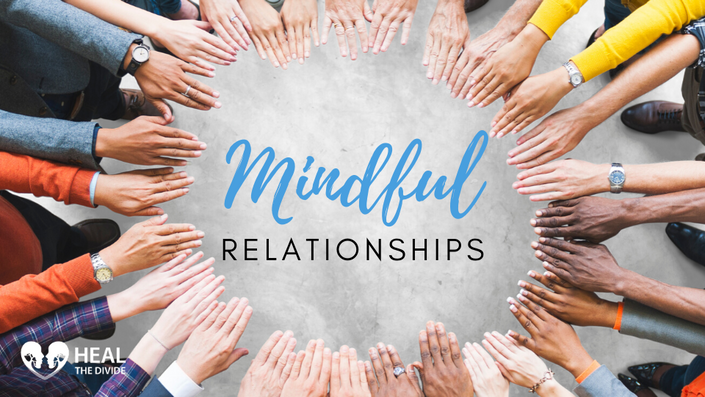 Mindful Relationships
Being in Wise Relationship with Self, Others and the World
What is Mindful Relationships?
Mindful Relationships is a 6-week program designed to enhance your connection with yourself, your loved ones, and even the challenging ones in your life. This live, virtual course will include a talk, meditation and Q&A and is based upon the foundation of mindfulness and mindfulness meditation practices.
Through this program, you'll gain an understanding of how our relationship with ourself impacts our relationships with others. We'll explore methods to cultivate a practice of presence and acceptance, and you'll learn the skillful means you need to engage with even the most difficult relationships.
Our relationships are perhaps the single most important aspect of our lives. Our relationships with friends, family, neighbors, co-workers, and importantly ourselves directly affect the quality of our lives. This course will provide both inspiration and practical methodology for using meditation techniques to begin healing the relational divides within ourselves and others.
Over the six weeks, we'll be focusing on :
Using the RAIN method to support Mindful Relationships
Letting go of Judgment and Blame
Forgiveness of Self
Forgiveness of Other
Compassion for Self
Compassion for Others
Are you open to fully experiencing your relationships with a present mind and without judgment?
Are you ready to feel more in tune with yourself and those you care about?
Are you ready to enhance your connections with yourself and your loved ones?
If you answered yes to any of those questions, then we invite you to experience Mindful Relationships alongside us through this 6 week engaging live virtual course. Students can attend one or all six courses over the six-week program.
Your Instructor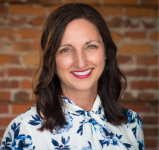 Alison Whitmire is the President of Learning in Action (LIA), a company committed to healing the divide within and between people. We believe we can become divided from our divine essence (and similarly divided from others) in ways we don't know and can't see. We aim to heal the divide through the cultivation of loving awareness for ourselves, others and the world.
Alison is an authority in Emotional and Relational Intelligence, a Professional Certified Coach, a Master EQ Practitioner and a Certified Narrative Coach. She has thousands of hours of experience coaching entrepreneurs, CEOs and business owners. She is certified as a 200 RYT Yoga Teacher and is currently enrolled in a 2-year Mindfulness Meditation Teacher training program for which Stepping into Mindfulness is part of the practicum. Alison is a TEDx speaker and a 3 time TEDx Conference organizer.
What Students Are Saying...
When You Enroll in Mindful Relationships, You'll Receive:
6 LIVE class videos: Alison will guide you through live weekly classes focused on mindfulness concepts, practices, and instructions
Community: Weekly engagement with new community through weekly interactive classes that include virtual breakout groups with live video feeds
Exclusive Access: Receive exclusive access to all video trainings, guided meditations, workbooks, and bonus materials
Join us for Mindful Relationships!
We begin on May 26, 2020
Course Curriculum & Schedule
Join us for live weekly sessions every Tuesday evening
4:00pm - 5:15pm PST / 7:00 pm to 8:15 pm EST starting May 26th!
WEEK 1 - May 26, 2020
Using the RAIN method to support Mindful Relationships
WEEK 2 - June 2, 2020
Letting go of Judgment and Blame
WEEK 3 - June 9, 2020
Forgiveness of Self
WEEK 4 - June 16, 2020
Forgiveness of Other
WEEK 5 - June 23, 2020
Compassion for Self
WEEK 6 - June 30, 2020
Compassion for Others
Frequently Asked Questions
When does the course start and finish?
Live classes begin on May 26, 2020 and continue for 6 weeks on Tuesdays at 4:00pm - 5:15pm PT / 7:00pm - 8:15pm ET through June 30, 2020.
How long do I have access to the course?
On demand viewings of live classes will be available in your course curriculum on Teachable for 1 year.
What if I am unhappy with the course?
Your satisfaction is our top priority! If you are unhappy with your purchase for any reason, contact us in the first 30 days and we will give you a full refund.
What happens if I have a schedule conflict with one of the live classes?
Every live, virtual class will be recorded and accessible for on-demand viewing in the course curriculum.
Can I still join if live classes have already started?
Yes! You can attend one or all six courses over the six-week program. And if you know someone that would like to join us, we encourage you to share the program with them at any time over the six-week period.
What does each class include?
A talk around each week's topic, two meditations, Q & A, and breakouts in which you'll interact with other participants!